Tips On Getting Started As A Muslim Writer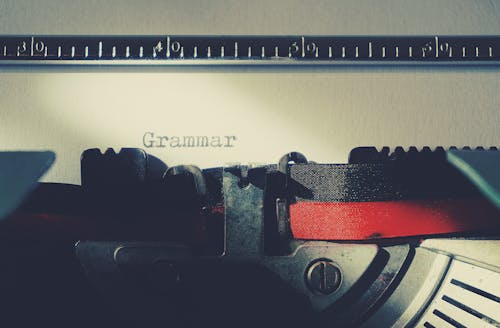 Muslimah Writers and Poets Inc: Assalāmu 'alaykum, brother.
Almustapha Author: Wa'alaykumussalaam warohmatullōh, akhi-l-kareem.
Muslimah Writers and Poets Inc: How did you start writing and what inspired you in primordial?

Almustapha Author: I still see the whole scene clearly— neither in half glimpses, nor akin to lines on pages of a candlelit night.
It was in the thick of those madrosah days, when poetry quite reigned. As madrosah boys, Arabic poetry to us was what tie-knotting was to the legal guys. However smart of a madrosah boy you were, your highhandedness got lowballed if your qalam couldn't clank hoarse to crack open some freaking fresh whines off the lush Arabian poetry tree. As such, my lot was to grow into an Arabic poet in such poetry-favoured environment.

Dazzlingly, my first quantum of motivation with the English literature came alive while sipping a simple but sumptuous poem written by a childhood friend. I, too, can write this, I listened to a tiny self voice. In a word, I psyched up myself and scribbled my first English poem.

But then, penning a piece of prose wasn't a thing in sight; poetry flew freely in my inkpot than any other sort of writing. But, the emotion boils that overtook me after having devoured a bashful biased fiction book in an open library in my hometown marked a magical turning point. It was then that I found a purpose for my writing. For the first time, I felt an obligation to write breathing down my shoulders. The title had said 'The Cleverest Man In The World' and had had my curiosity ultimately piqued. Thus settled I for a read which would become my first islamophobic literature I ever devoured when growing up.

'The Cleverest Man' character in the story was no other than the Prophet Muhammad, peace be upon him, while the actual portrayal of him thereof wasn't but that of the slyest man in the world, fal 'iyaadhu billah.

That was the very moment I got spurred into becoming a writer with a mission to always strike out the haqq!
What were the challenges that you faced when starting out as a writer?

Indeed, all things are difficult before they are easy.

-- Forcing lines of poetry was one of those challenges. I mean having to forcibly exert your fledgling poetic wings before you could find a poem. But after all, I wrote them, and many have stopped to read and enjoyed them.

-- Writing My First Short Story

Writing my first short story proved the most daunting of all. I had a blurred idea of how to pen an appetizing story. The plot, the characters, the setting, the conflict and the whole ball of wax. I've repeatedly scribbled many half formed stories which instead of smashing the climax and diving to 'The End', they otherwise ended up as crumpled pages of pen strokes dumped into the dustbins of history.

-- Publishing

Afterwards, it was a fortunate eventuality cringing back my writing journey only to marvel at the good number of creative works my fingers have birthed: close to a hundred poems and a novelette, all ready for publishing. Hmm, that fancy p-word— 'publishing'. I had no shilling! Yet dreaming day and night of publishing.

3. How did you overcome these challenges?

-- Having read somewhere within the writing realm that there is nothing new in the world other than renewing, I realised that there was nothing for it than to read as widely as I could, then brew my own unique poetry style from the already existing ones. I started out reading, rereading and sometimes memorizing poems written in simple poetic language. Such was a small beginning that pumped in the much needed hope which kept me on the go throughout those days.

-- I think for most writers who started out as poets, prose writing is not always as easy. Today, I know fine poets who leave me bedazzled whenever they turn to me enlisting my hand to help lead their down the prose writing road, mostly after having tried on their own, yet couldn't find themselves a piece of prose.

A simple panacea from me: as an aspiring writer, like myself, the moment you've got a hold on poetry, start trying your hand on prose. Do not get carried away by the sweet ease you sip from your poetry comfort zone. Bear in mind: prose naturally attracts a wider readership and into the bargain affords us more expensive literary space to express what we have in mind.

-- As regards publishing, you may end up shooting yourself in the leg if you rush into it. Keep beating on your craft by allowing reading, writing and rewriting to top your routine list. When your manuscript is ready to go, try out your luck by sending it across to a number of Muslim publishers online, www.muslimwriterspublishing.com being one of them. Alternatively, try self publishing.
4. What advice do you have to offer wannabe / upcoming writers on improving their writing skills?
I feel the twin questions we all need to ask ourselves before wading into writing are:

am I ready to be amongst the best?

then if I can't be the best, so why the stress?

If your responses were in the positive, then find out what price you would have to pay to be amongst the best Muslim writers of your time. Then, get busy paying the price.

Embodying the price we've all got to pay is relentlessly seeking the knowledge of the Deen. How often a jaahil Muslim writer has intended to promote the Deen with his prose but ended up demoting it. 'Ayesha Dean' written by a sister, Melatin Lum, is an example.

5. Can we have a copy of any of your works, perhaps an excerpt from a poem / article / story? This we believe will serve as an example for our readers and also an incentive to subscribe to your works.

I recently fashioned out a niche under the spirituality genre of literature. It's simply about entertaining readers with creative narratives then appending a faith-based message to the foot of each narrative. I've got about six pieces in the series with 'I Know An Imam' being the maiden piece. The link appears below.
http://www.almustapha-author.com/i-know-an-imam/

My latest novelette 'Beyond The Castle' is available both in paperbacks and ebook. You can place order @ [email protected]/ [email protected] or via Whatsapp— 07061862072.


6. A concise biography of yours including your educational background and your current platforms for readers to access your works.

Almustapha Author is my pen name but Bello Kolawole Mustapha is what you'll find at the backs of my novellas. Born and bred in Ilorin Kwara State where I attained my primary and secondary education coupled with the Arabic and Islamic education. Once undertook a National Diploma course in Arabic and Islamic Studies.

A published author of three Islamic novelettes. My works have been read and reviewed locally and globally, walillahil hamd. Member of Association of Nigerian Authors (ANA), fellow at Islamic Writers Alliance (IWA), USA, and a founding member of Alliance of Muslim Authors (AMA), Nigeria. CEO of Al Ghareeb Institute, an institute which offers creative writing trainings to Muslim schools across Lagos and beyond. A passionate poet and a skilled spoken word artist. My spoken word has featured at The Legacy Lagos Nigeria, Halal Fiesta Lagos Nigeria and a few others.

I write softwares and build websites at http://www.afrocodez.com/ to make a living and into the bargain voice commercial audios for businesses in clear British accent. A talibul ilm upon the manhaj of the Salaf.

One of my works 'He Lives Around' has been nominated for publishing at the Muslim Writers Publishing, USA under the auspices of Lawyer Deborah McNichol.

www.almustapha-author.com
@almustapha_author (Instagram)
https://www.facebook.com/almustapha-author

Thanks for your time.
Shukron, to Allah belongs all gratitude and praise.